President & Vice President
McMaster ISA is a Shia Ismaili Muslim community at McMaster that aims to enhance the unity and quality of life of ISA members, and the greater community, through educational, social, cultural, recreational, health, civic and leadership activities and services. Doing so effectively and efficiently, in collaboration with partnering institutions and in accordance with the Ismaili principles and ethics.
Check out more of what we do on our on Instagram and Facebook Page!
AKYSB ISA National Constitution and Operating Policy
Treasurer
Everyone knows that saving money is important; but, realistically, it's hard to start. There is always a bill to pay, which is why saving is a habit that needs to be practiced. Successfully managing your money takes planning and careful management of your resources.
Come by and talk to an accredited Money Coach every Monday and Thursday. Our Money Coach will help you examine your financial situation, discuss possible options and help you create a plan of action that best suits your needs. This service is available to all full-time undergraduates and graduates.


Here are some topics you can cover with a Money Coach:

Juggling bills
Making a spending plan
Credit card shopping
Debt repayment
Setting financial goals
Building wealth
Taxes
Investing
Financial life after Mac
It is important to stay educated about financial planning in the age of e-finance. Below, we have compiled a list of tools to help you: build a budget, compare credit, manage your savings plan, and evaluate investment opportunities.
McMaster Money Center Workshops 
Did you know that only 6 out of every 10 Canadians have basic financial literacy skills? Or, that money is one of the top stressors facing students? Don't worry, we've got workshops and online tools to support your financial wellness and help you make smart money decisions.
Paying for school should be a top priority during your time in University. What many students don't know is that there are lots of financial opportunities available.
Communications
Fill out the google form to complete your registration as a Misa Member
Follow us on social media to stay updated on what we do!
IT
Lyons Media Center Workshops
Need to create posters, digital art, podcasts and more? We have the tools you need! Have to shoot a video for a class project, but you don't have a camera? We can help with that! Want to relax making some origami, knitting or coloring? Pop by and see what we have to offer! We are located in Mills Library on the 4th floor, right outside Elevators #3 and #4.
Order some cool merchandise and rock your Misa Wear all year long!
Outreach
Hello! Welcome to the outreach portfolio for MISA. This portfolio focus on one of the fundamental values we have as Shia Ismaili's, which is giving back to our communities.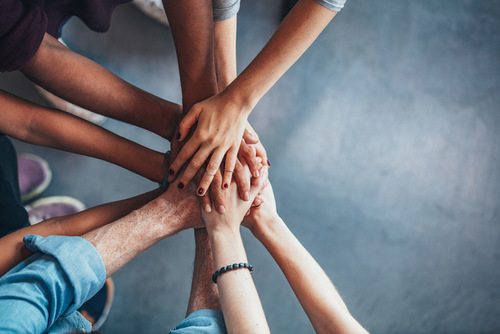 By coming together McMaster ISA has been able to accomplish many wonderful things such as raising the most funds for World Partnership Walk, aid in soup kitchens, and contribute to toy drives. Each year we encourage members of the ISA to bring forth different ideas on how we can make this community stronger. Feel free to bring forth your own ideas for events and more to the current outreach exec, Samira Sunderji.

We are Aga Khan Foundation Canada (AKFC), an international development organization and registered charity. Working in Africa and Asia, we tackle poverty on many fronts: improving access to quality education and health, increasing food security, creating economic opportunities for women and men, and building strong, resilient communities and local institutions.
In Canada, we promote discussion and learning on global issues, raise funds, tap into Canadian expertise to strengthen our development work, and build partnerships with Canadian institutions. Since 1980, our programs have helped millions of people unlock their potential to build a better life.
Education
Post Sec Registration helps us identify your needs so we can identify potential resources and opportunities for you. It provides helpful information for planning programs and events for you and allows you to share your feedback with the Jamati institutions. Lastly, it provides a better understanding of the demographics and skill sets of post-secondary youth
Hi MISA! We are thinking of hosting a Career Panel including recent graduates as well as friends, family and the Hamilton Jamat as panelists in the fields of your interest! Let us know what YOU are interested in hearing about below and we'll try our best to make it happen! Specific dates and timings of this upcoming Career Panel are TBD. As well, the Aga Khan Education Board for Ontario is planning to host a LAW-Related Panel in January 2019 on a Saturday. Let us know if you'll be interested!
Our mission is to facilitate accessible, individualized, engaging mentorship
opportunities for all Ismaili youth and young professionals in Canada and
the global jamat.
Need some notes or past midterms? Do you have old notes or midterms to donate? Check out the ISA Google drive!
Mental Health & Wellness
Check out this helpful handout for Mental Health Resources including:

Hotlines and Helplines
Training
Information, Networks and Other Resources
Campus Support
Accurate description of Mental Health
What can Mental Health issues look like
How you can help
Yoga Classes at Mac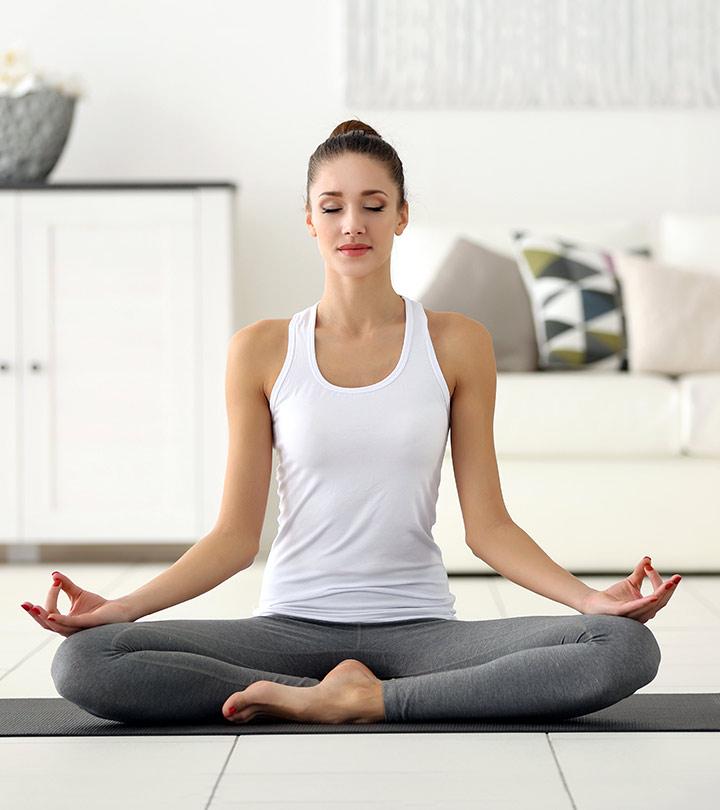 This yoga class consists of stretching postures in all directions, including the more active standing positions. This thorough workout will emphasize breathing control through pranayama breath work, and will leave you with a more flexible and inviting spirit.
Meditation courses are free to McMaster students and DBAC  members, non-members pay a small fee. The purpose of this 5 week introductory program is to encourage the university community to adopt meditation practice as an attitude and lifestyle leading to stress reduction. Participants will learn to develop skills and apply concepts to achieve mental clarity and focus.
Sports & Healthy Active Living
A chance to play for everyone – sports leagues, tournaments, fun and friendship for all abilities. No tryouts, no coaches, no cuts. If you want to play, you can play! Teams and Free Agents register for the sports of their choice and can expect to play one game per week. We can't wait to play with you!
Canada's Nutrition Guide
Healthy Eating Recommendations
Healthy eating is more than the foods you eat. It is also about where, when, why and how you eat.
The objectives of the guidelines are to
promote healthy eating and overall nutritional well-being, and support improvements to the Canadian food environment.
Religious Education
Do you have questions about our faith? Follow the link above to get questions answered about the following topics:
Afterlife
Clarifying Misconceptions of Islam
Existence of God – Proof and Evidence
Imamat
Islamic & Ismaili History
Isma'ili Ta'wil (Esoteric Interpretation)
Mawlana Hazar Imam
Qu'ran
Rituals
Understanding Differences in Customs
Alcohol and Social Habits
Al-Waez Question Box
Got more questions? Fill out our Question Box, and we will be sure to cover these topics in our next reflection session!
Arts & Culture
The Ismaili has several short news stories about global initiatives within our Ismaili community harmonizing artistic explorations and cultural contexts.
The Aga Khan Museum is an incredible infrastructure located in Toronto, Ontario. This link provides more information on exhibits and initiatives happening in the vicinity.
Archnet is an online library developed by the Aga Khan Trust for Culture. It showcases architecture, urbanism, environmental and landscape design, visual culture, and conservation issues, with a particular focus on Muslim societies.
Take guided virtual tours of various historic sites and museums in Hamilton.
BELIEF
UN Women is the global champion for gender equality, working to develop and uphold standards and create an environment in which every woman and girl can exercise her human rights and live up to her full potential. We are trusted partners for advocates and decision-makers from all walks of life, and a leader in the effort to achieve gender equality.
WGEN is the MSU Women & Gender Equity Network, a service that caters to women, transfolk, people who identify outside the gender binary, and all survivors of sexual assault. WGEN provides a safe(r) space on campus in MUSC 204, it acts as a place for people to go and feel safe, talk about articles and issues in the media, make friends, and bond through common experiences. The space also has a library with a number of resources available for the McMaster community to use.
McMaster Engineering has dedicated itself to broadening participation in engineering.  We are inspiring young women to change our world by pursuing an engineering degree.
Zonta International is a leading global organization of professionals empowering women worldwide through service and advocacy. Zonta International envisions a world in which women's rights are recognized as human rights and every woman is able to achieve her full potential. In such a world, women have access to all resources and are represented in decision making positions on an equal basis with men. In such a world, no woman lives in fear of violence.
BELIEM
Check out the MISA Workout Plan to prep yourselves for PSG! We encourage all members to try out the workout plan. Follow the link above for the weekly plans 🙂
Frosh Reps:
Your guide to everything Hamilton. Find things to do, where to eat, and what events are coming soon in Hamilton.